Right now I feel like singing 'backstreets back alright' but replacing it with Busted because the very impossible just happened and Busted have officially got back together.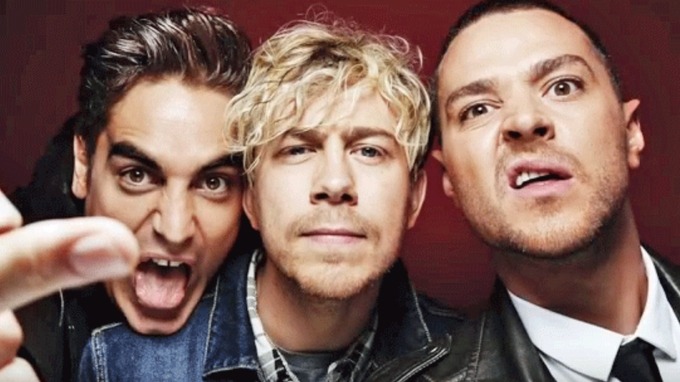 When I first saw this come up on my facebook timeline I was ecstatic, and watching the video brought back many memories. But now I've had time for it to sink in I'm undecided on the matter.
Busted were the highlight of my childhood, as I'm sure is the same for many others, and ever since they split I wanted them to get back together. As the years passed I got used to them not being together and really enjoyed all their individual work, especially Charlies. Then came the day they announced 'Mcbusted'. I was pretty excited about that because I thought it would be the closest thing we'd ever get to a real reunion whoever, when I actually went to see it I wasn't too impressed. It just felt...wrong?
The fact I wasn't so impressed with 'Mcbusted' is why I am now unsure of this reunion. I have my fingers crossed, because it seems they have got back together over their new found love for the same sort of music, and hopefully will create a more grown up version of Busted with perhaps more of a punk/rock band? Maybe I'm just dreaming but if that became the case I'd get on just fine with this reunion and either way I'll still be buying a ticket to see them, even if it is only for my 5 year old self.
What do you think of the reunion? Did you like Busted? Or more of a Mcfly fan?
Thanks for reading
are , back , blog , bourne , busted , charlie , excited , fun , james , matt , mcbusted , mcfly , music , not , or , simpson , times , wahey , willis , ya